You asked and yet again, we've delivered!
Wuiske Models is proud to announce the release of a new LIMITED EDITION run of our ever popular KSA Cattle Wagons… BUT LOADED!
---
That's right, we've packed 16 head of pre-production steaks into your favourite cattle wagons. They're exactly the same price as buying the unloaded wagons and the loads… Except, we've done ALL the painting, assembly, installation and work for you.
And of course, they're MADE IN QUEENSLAND!
---
Models is proud to announce the release of our KSA cattle wagon rerun.
This batch features fifteen NEW running numbers to allow us all to extend our fleet of Queensland Cattle Wagons.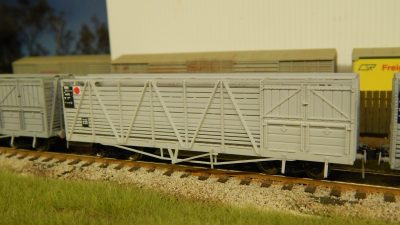 As with all of our recent releases, these wagons are 100% made right here in Queensland, by Queenslander Modellers, for Queensland Modellers.
As usual, these packs of three wagons contain the usual assortment of features,
-18 Inch Minimum Radius for operation.
-Genuine Kadee Number 58, Metal, Scale Head couplers.
-Accurate RP25-88 Scale Blackened Brass Wheels.
–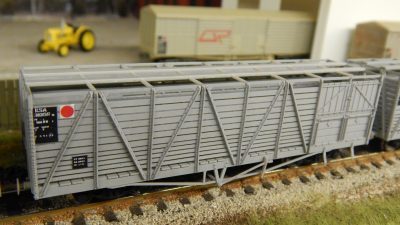 Accurate Coupler Height (Coupler trip pins may require adjustment).
-Prototypically accurate bogies for the particular batch build of the prototype.
-Accurate internal details including anti-slip flooring.
-Accurately compressed buffers to avoid buffer lock on tight curves.
-Gluten Free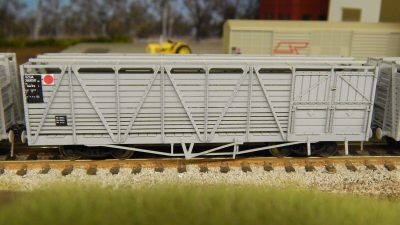 As well as a whole list of other things designed to see how far you've read through this list.
For the HOn3½ gauge versions, check here.
For the HO Standard gauge versions, check here.
---
Wuiske Models is turning 20 in 2022! As our way of celebrating (and getting ready for the fat, bearded, diabetic with the unhealthy reindeer fixation's arrival) we've taken $20 off ALL of our in stock Queensland Made Rollingstock for one week only!
That's right, from now until the 12th of December 2022, you can get $20 off all of our HJS, PCS and HJC wagons.
So, save 20 bucks for 20 years of Wuiske Models now.
---
Wuiske Models is Proud to announce the release of our latest wagon load.
The SE QLD Pineapple Bins.
These Bins come loaded with tasty, natural polyurethane pineapples, picked and cast at their peak of ripeness.
These bins represent the standard bins that travelled throughout SE QLD from the 1940s up until today and festooned most North Coast railway station yards.
They're designed to fill most 30 and 32 foot open and wagons.
As with all of our Queensland Made Loads, these are completely Gender Neutral, Gluten Free and DCC Ready. These new loads can be found here.
---
Wuiske Models is proud to announce yet another first for Australian Modellers.
HOn3½ Code 75 Fine Scale Flexible Track!
This is the first time an Australian company has mass produced track, let alone Narrow Gauge track.
This flexible track is sold in boxes of 15 lengths of three feet and is available right now.
The track can be found here.
---
Wuiske Models is Proud to announce the fourth Mass Produced RTR wagon to be made right here in Queensland… The HJC Cement Wagons.
These wagons could be seen all over the state from the mid 1960s right up until the late 1990s.
Standard Gauge Packs can be found here.
Narrow Gauge Packs can be found here.
These wagons have been released with 15 running numbers, 4 variations and 2 liveries. All versions could be seen running together throughout the years.
---

---
You all asked for it, so here they are, SPOKED WHEELSETS!
We're proud to announce the release of our new spoked wheels, they're available in three sizes (7.6mm, 9.6mm and 10.6mm) and two gauges (HOn3½ and HO).
These axles are made to our standard finescale RP25-88 wheel profile that have been "tested" on nearly 200,000 of our disc wheelsets (so we think you'll be happy with them).
They feature the standard 8 spoked configuration with pre-blackened, brass tyres.
---
Coming soon from Wuiske Models, our third MADE IN QUEENSLAND ready to run wagon, the PCS Container Wagon.
These early container wagons entered traffic in Queensland from March 1970. A total of 68 wagons were built. Several lasted in traffic up until the early 2000s. The PCS wagons saw service in all regions of the state throughout their lives and were particularly employed on smaller branch lines and for use with over length containers.
These models will be available as of Monday the 14th of September 2020.
---
Wuiske Models is proud to announce the release of our AUSTRALIAN MADE acrylic paints. These are the same paints we use to paint ALL of our RTR products so you know they're compatible with all types of plastic as well as having a perfect colour match. No matter if you're touching up a model or painting from scratch. They are also designed for airbrushing STRAIGHT FROM THE BOTTLE!
So you don't need to waste time mixing paints. These are the first two colours we've released and we're planning on many more.
The Paint section of the site can be found here.
---
Wuiske Models is proud to announce the release (finally) our our long awaited hjs Open Wagons in their original black livery. We have two different packs available in both HO and HOn3½ gauges, featuring six different running numbers.
The HOn3½ models can be found here.
The HO models can be found here.
---
Wuiske Models is proud to announce the release of two new wagon load packs to compliment YOUR Open Wagons.
These two packs are Australian Standard 44 Gallon drums and are designed to suit loads for Open Wagons and trucks from the 1940s through until today.
The first pack is Loaded Drums, transported upright and the second pack is Empty Drums, transported laying down (this is to limit the load shifting.
These packs, are made locally here on Queenslnd's Darling Downs and come in packs of two.
---
From Bridget, Adam and all the Wuiske Models Team, we would like to wish you all a very safe and happy Easter.
---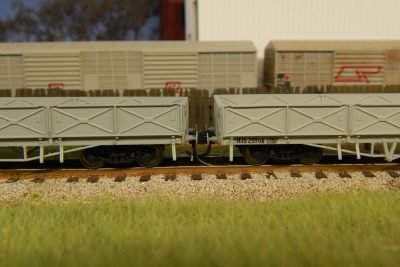 Wuiske Models is VERY proud to announce the release of the RTR HJS Open Wagons. This represents our 10th RTR model as well as our first to be mass produced right here in QUEENSLAND!
The HOn3½ gauge models can be found here.
The HO gauge models can be found here.
---
On behalf of the Wuiske Models team, Happy Father's Day to all you dads out there. Hopefully you get to spend the day working on your modelling projects.
---
NEW LOCOMOTIVE RELEASE FROM WUISKE/HASKELL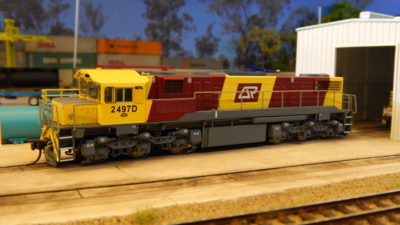 Wuiske Models, again in partnership with Haskell Co of Taiwan, are proud to announce the release of the fifth mass produced Ready To Run locomotive for the Queensland Modeller.
The 2470 class are the most common of all the 90 tonne locomotives built to this design.
The 38 members of the 2470 class were introduced from 1980 to 1983. The majority of these units were held in coal traffic throughout the 1980s with only a handful being released to general traffic. By the early 1990s however, all members were in general traffic and could be seen in all areas of the state.
We are still awaiting the arrival of some models through customs but have (at the very least) a small number of each running number in both gauges in stock and available right now.
As ever with us, we have kept the price the same at $295.00 per locomotive.
We have released eight different running numbers in three versions to ensure everyone is catered for. The numbers are as follows,
The high nose units are: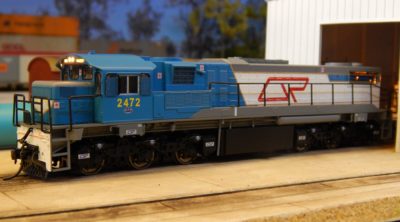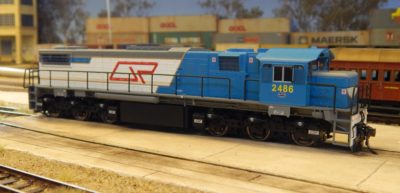 The Driver Only (low nose) units are: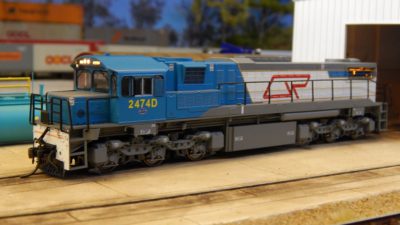 ---
We've added several more flavours (seriously, don't eat these, they will tickle your throat) of Static Grass to the Scenery section of the catalogue. As well as this, we've added the high quality Ground Up Scenery Static Grass Applicators. These are a brilliant little device that are made by a Queensland company!
---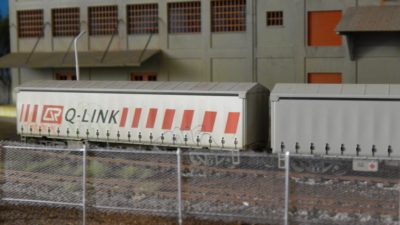 We've enabled comments on the Adam's Corner page as requested… This could be entertaining.
---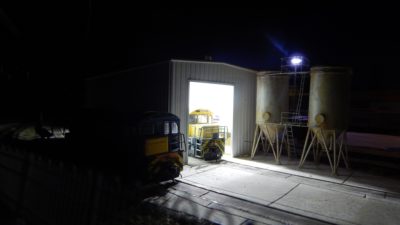 The buttons at the top of the page have changed slightly. We've added a terms and conditions section so you can see our privacy policy and all the legal stuff we're supposed to show for refunds and warranties etc.
---
Our catalogue is now fully BACK UP AND RUNNING. We apologise for the inconvenience.
The new catalogue and shopping cart is fully secured and encrypted for your protection.
Please note, you will need to take a few seconds to create an account.
---
As mentioned a few days ago, here are the final details of the FOURTH locomotive to be released for Queensland Modellers.
The 2100 class proud to be released by Wuiske Models in partnership with Haskell Co. These new locomotives are now available and ready to be sent.
These models are available in SEVEN running numbers, three in original (high nose blue livery), two in driver only blue livery and two in driver only corporate livery.
The high nose units are: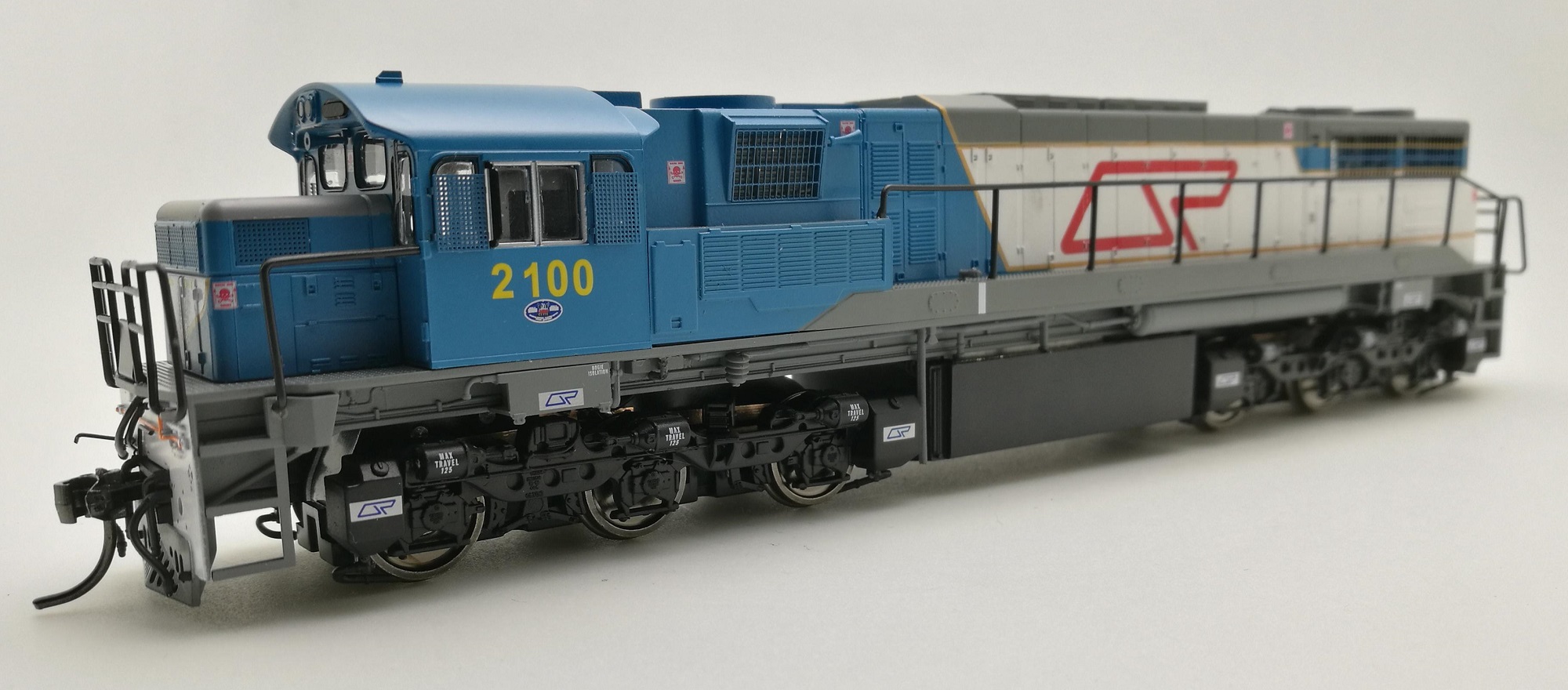 The Driver Only (low nose) units are: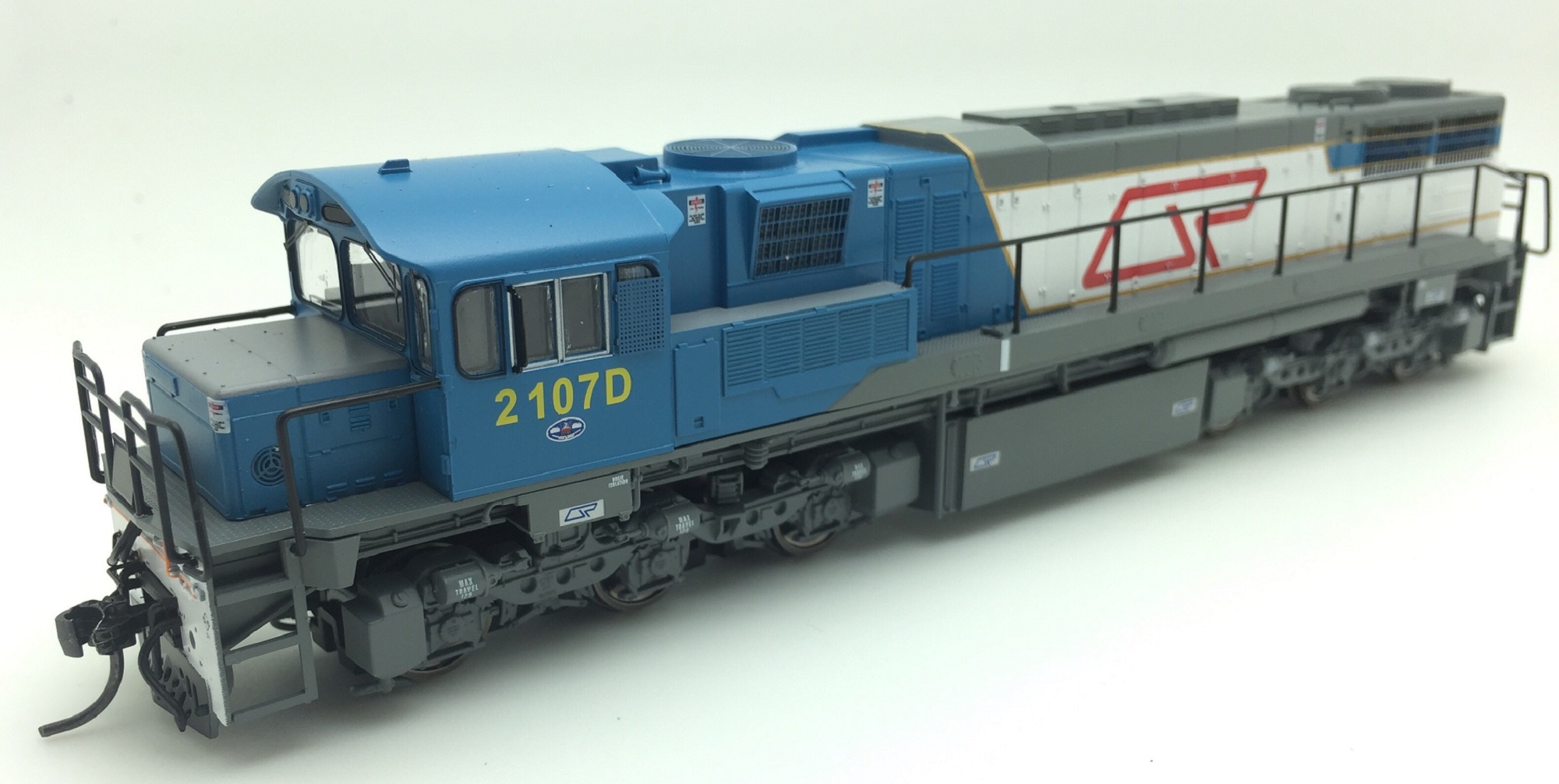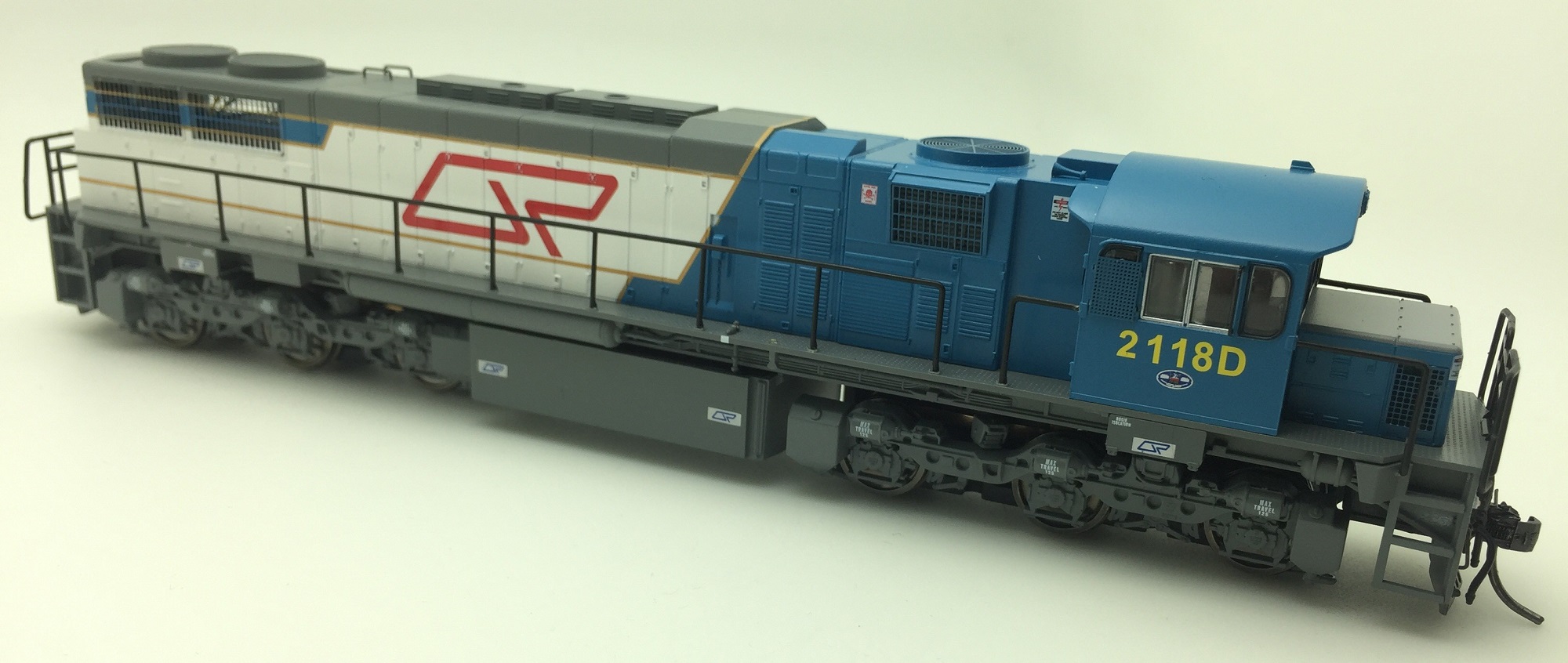 Some running numbers have already proved to be ridiculously popular and are dwindling in number.
---
The new 1720s are available to all and selling fast. There are 18 running numbers available in both standard HO (16.5mm) gauge and Narrow HOn3½ (12mm) gauge.
Some numbers (such as the bicentennial liveried 1723 are selling fast. The two models of 1770 "James Cook" are selling fast also.
As with all of our Ready to Run models, the 1720s come fitted with genuine Kadee #158 couplers which can be set for either the correct Narrow Gauge height or the Standard Gauge height as desired.
All models are fitted with a standard NMRA 8 pin DCC plug and are fully DCC ready. The price remains the same at $295.00 each.
---
With the 1720s getting ever closer. Here are some photos of the models on the production line.
With Chinese New Year upon us, this has added to our small delay. But as you can see in the following photos, there is not too far to go now.
---
The production had one or two issues that we needed to sort out to ensure the running qualities were up to the standard of our previous locomotives.
---
We're happy to say that ALL issues have been resolved and all 18 running numbers will be available soon.
---
At this stage we are looking at around two more months for production to be completed.
---
As with everything we shall see how we go on this front. But this is where we're currently up to.
---
THE DATE FOR THE NEXT WUISKE MODELS BBQ
WILL BE ANNOUNCED SOON!
PLEASE LET US KNOW IF YOU INTEND TO ATTEND SO WE CAN ENSURE THERE'S ENOUGH GRUB FOR ALL!
---
Wuiske Models and Haskell Co are proud to announce the upcoming 1720 class locomotives.
Read about them in Chapter 105 of Adam's Corner.
---
1550/2400 Class DCC Installation guide:
See chapter 96 of Adam's Corner.
---
Wuiske Models and Haskell Co are proud to announce the arrival of the 1550 and 2400 class locomotives. These are now available from our online cart.
Save