Wuiske Models, again, in partnership with Haskell Co are proud to announce the release of the 2100 class.
---

These models have been announced a few weeks back and are now here and available.
---
With the release of the fourth ever Mass Produced, Ready To Run Queensland locomotive, things are starting to look a lot simpler for QR modellers.
---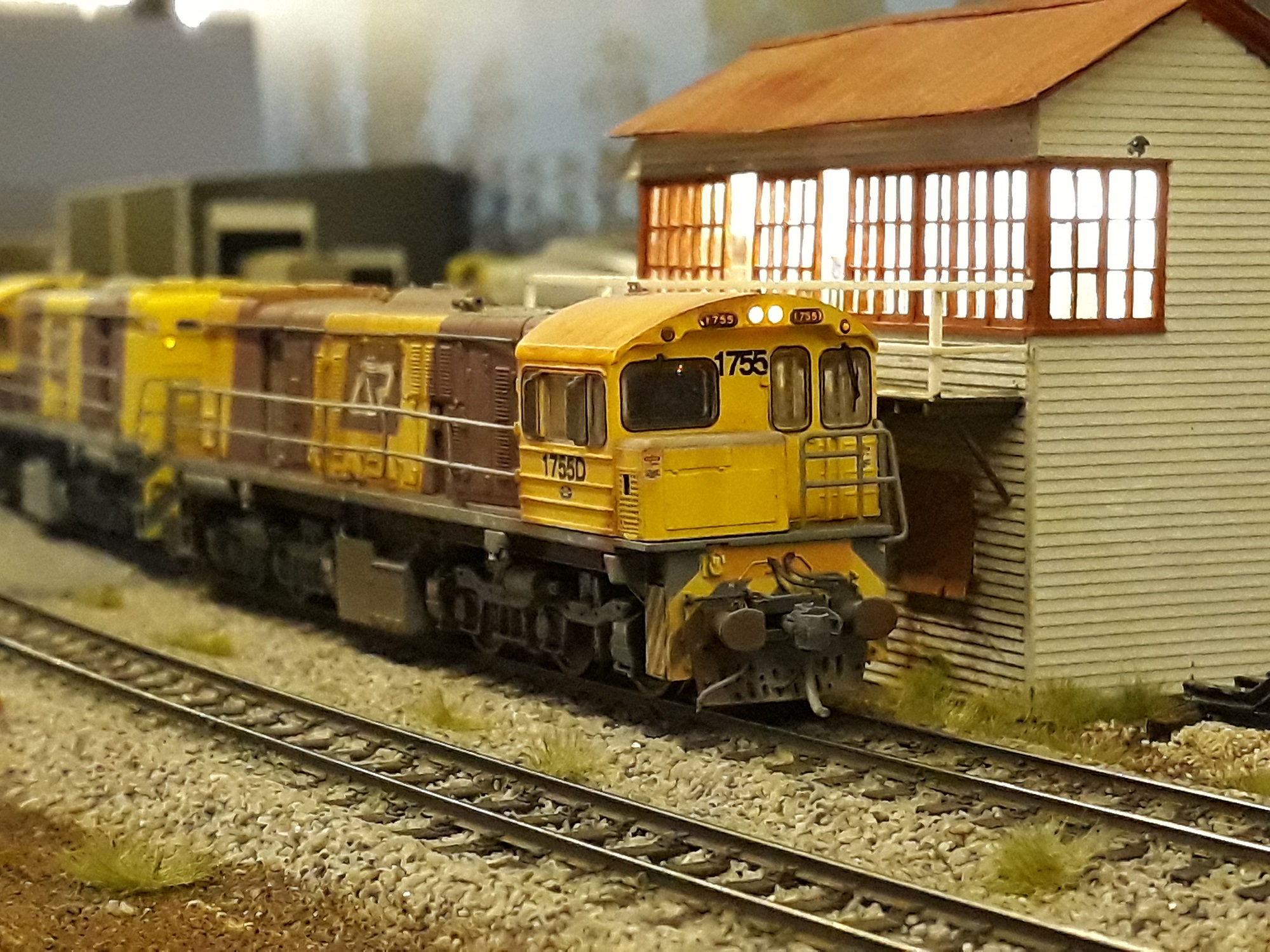 Many of you have been asking if the kits are going to be making a come back and I am pleased to say that they will be returning soon.
---
With the release of the 2100 and coupled with the fact that some long haired lout from Planet Jandowae was involved, obviously there was going to be a stuff up… And there was!
---
That's right, I invented a locomotive! Well, not quite, but close. One of the corporate liveried locomotives has the wrong running number.
---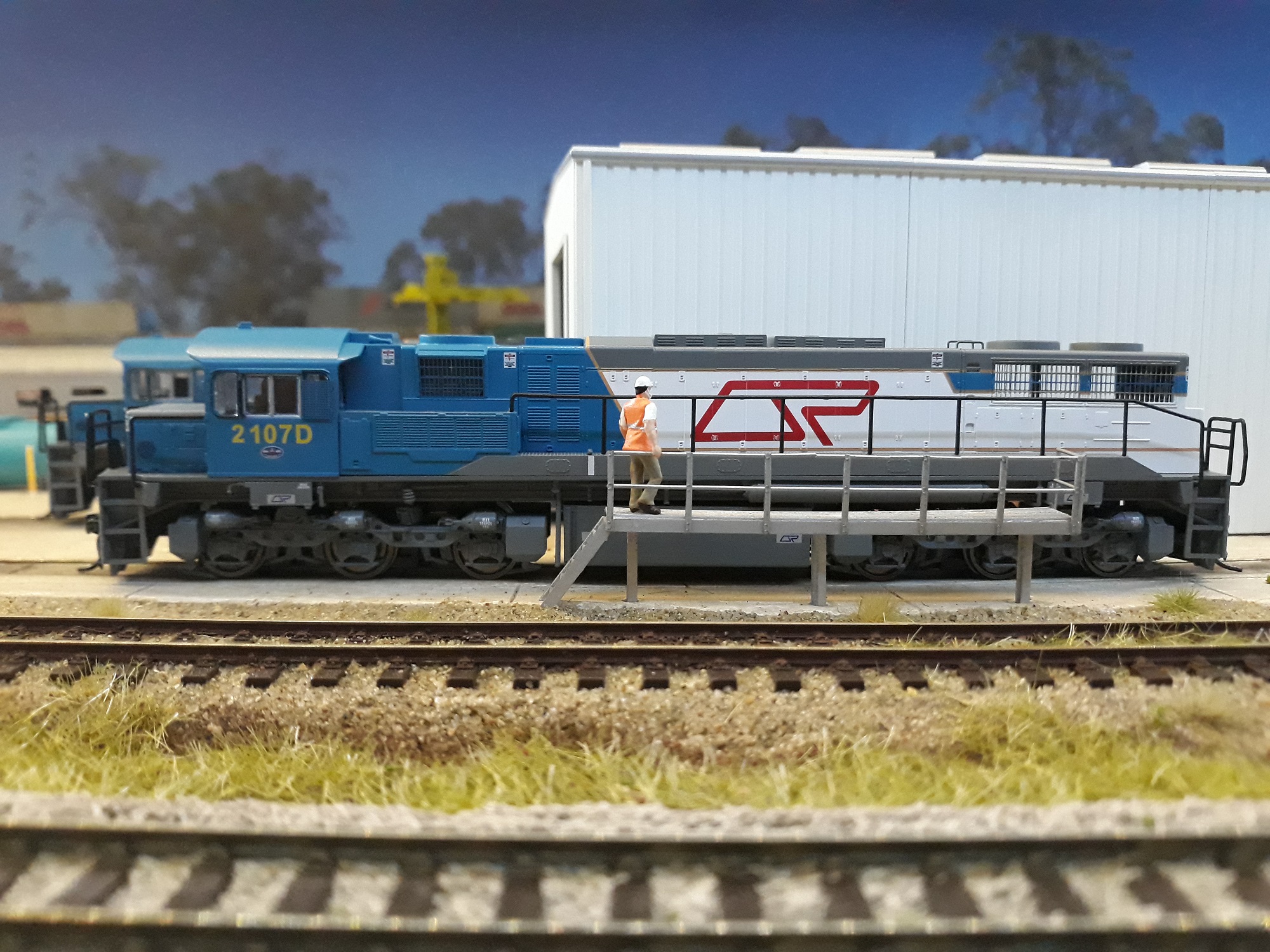 That's right, we released 2109D in a livery it actually never had applied to it. This is an obvious stuff up on my part and it took the combined efforts of BOTH my brain cells to let this one get through.
---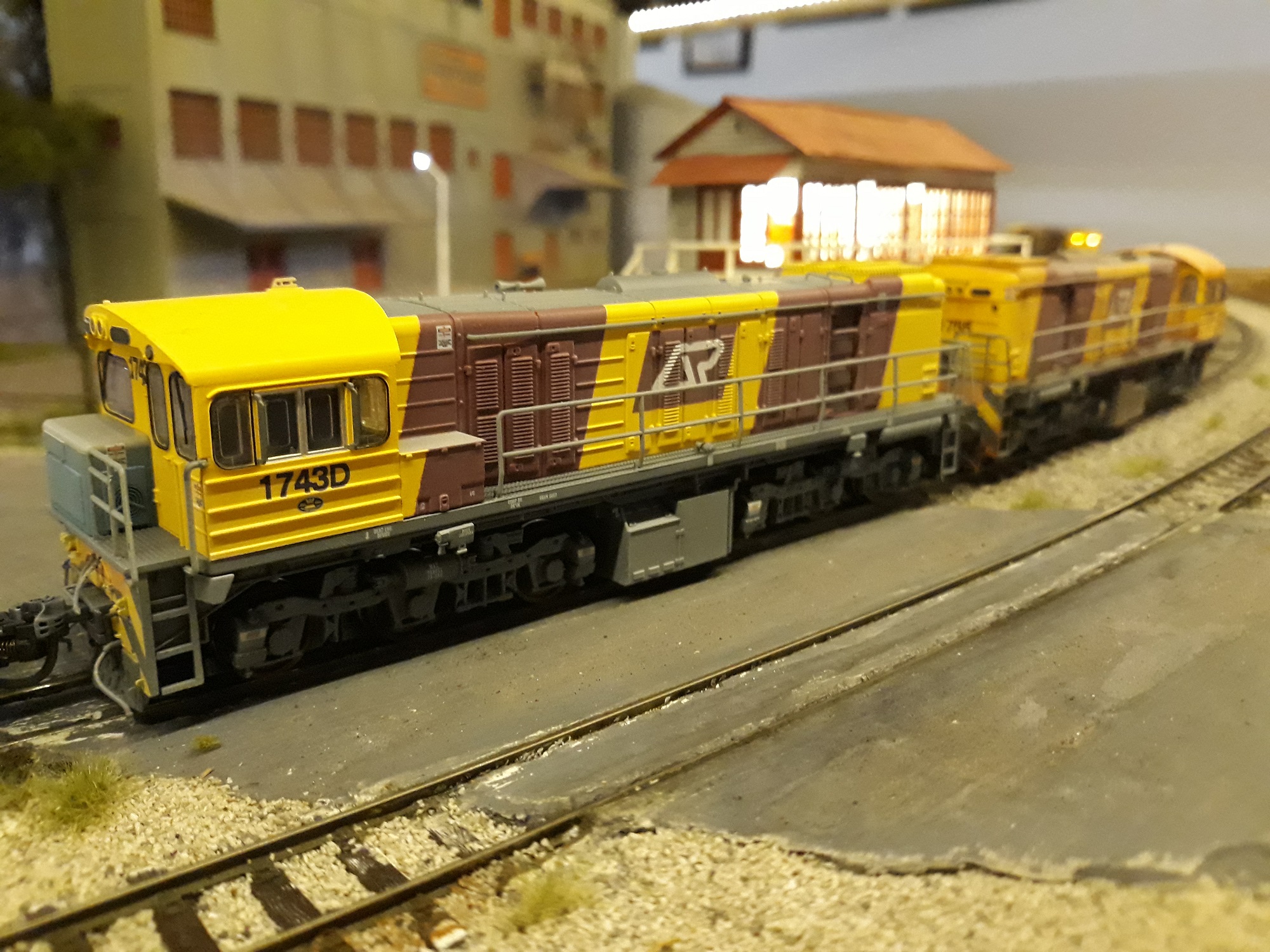 That aside, some people are now referring to this unit as "The Unicorn" and seem to be accepting it with good grace.
---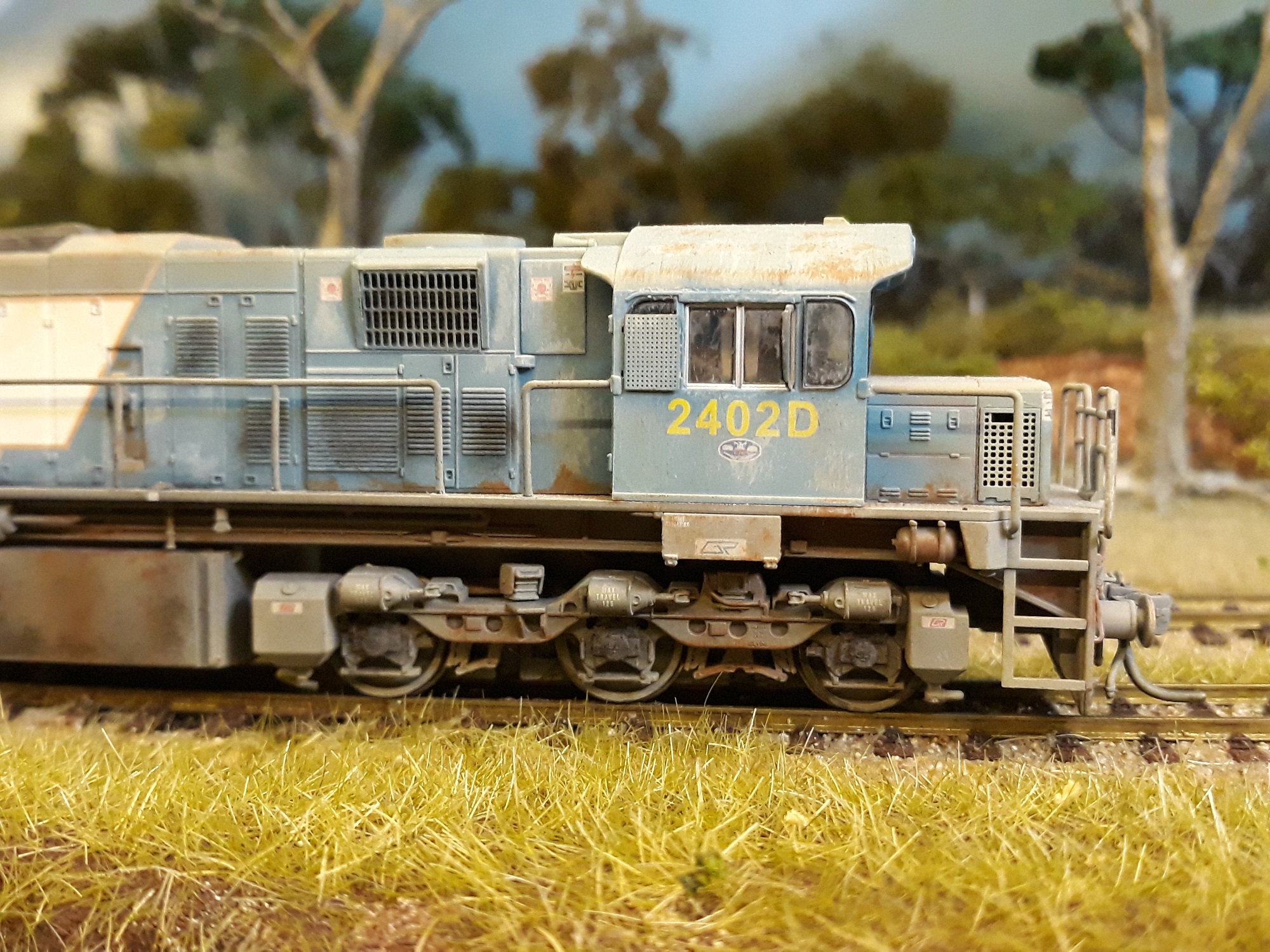 That being said, we made a mistake and wish to let people know that it was my personal stuff up and we won't do the usual routine of blaming "the factory", "the economy",  "China" in general or even "Trump". No, this is my mistake, plain and simple.
---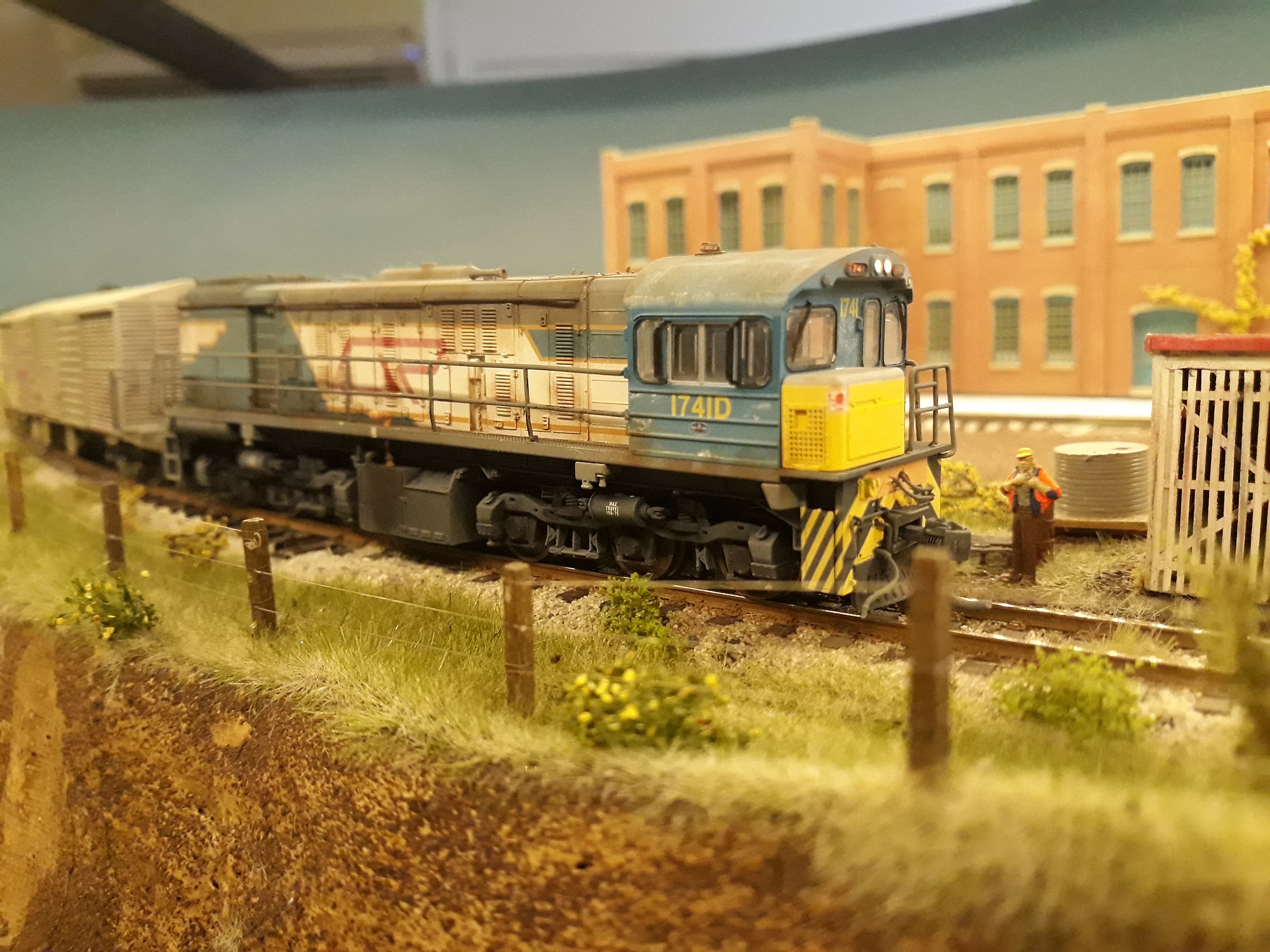 With that out of the way, I am sure the 2100s will make a great addition to our ever expanding line up of Queensland models. I know this has been the class most asked for by you for a few years now…
---
Well, more second most asked for actually, but that other class is not on the drawing board currently as we don't wish to have another double up of announcements.
---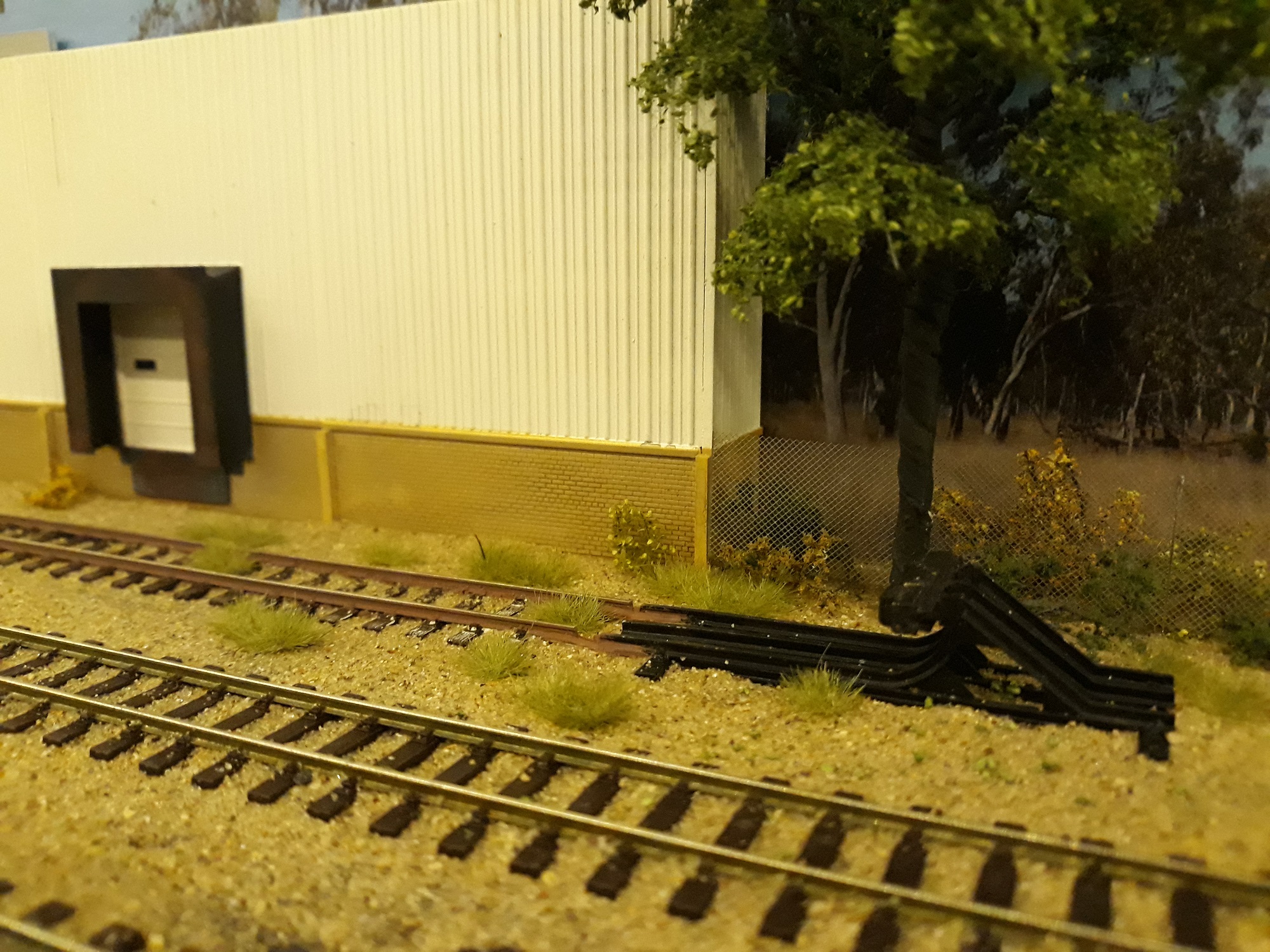 Over the last few weeks, Bridget and I have managed to get a few things taken care of on the layout in between getting the 2100s ready. The junction for the two branches has finally had the point motors installed and ballasting is continuing… Have I mentioned that I hate ballasting?
---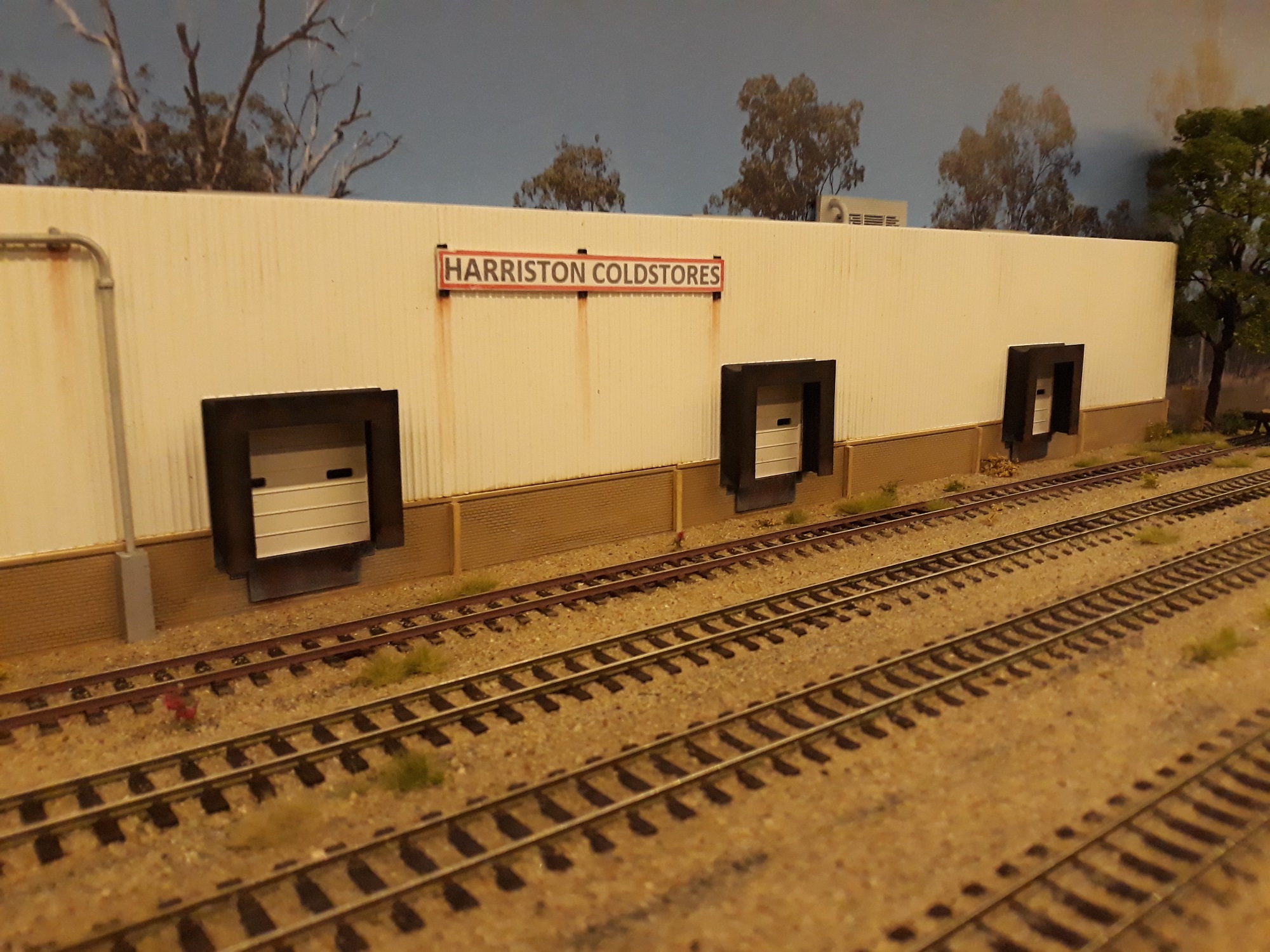 Harriston yard has been receiving a bit more detail in the form of some weeds and small shrubs around the cold stores.
---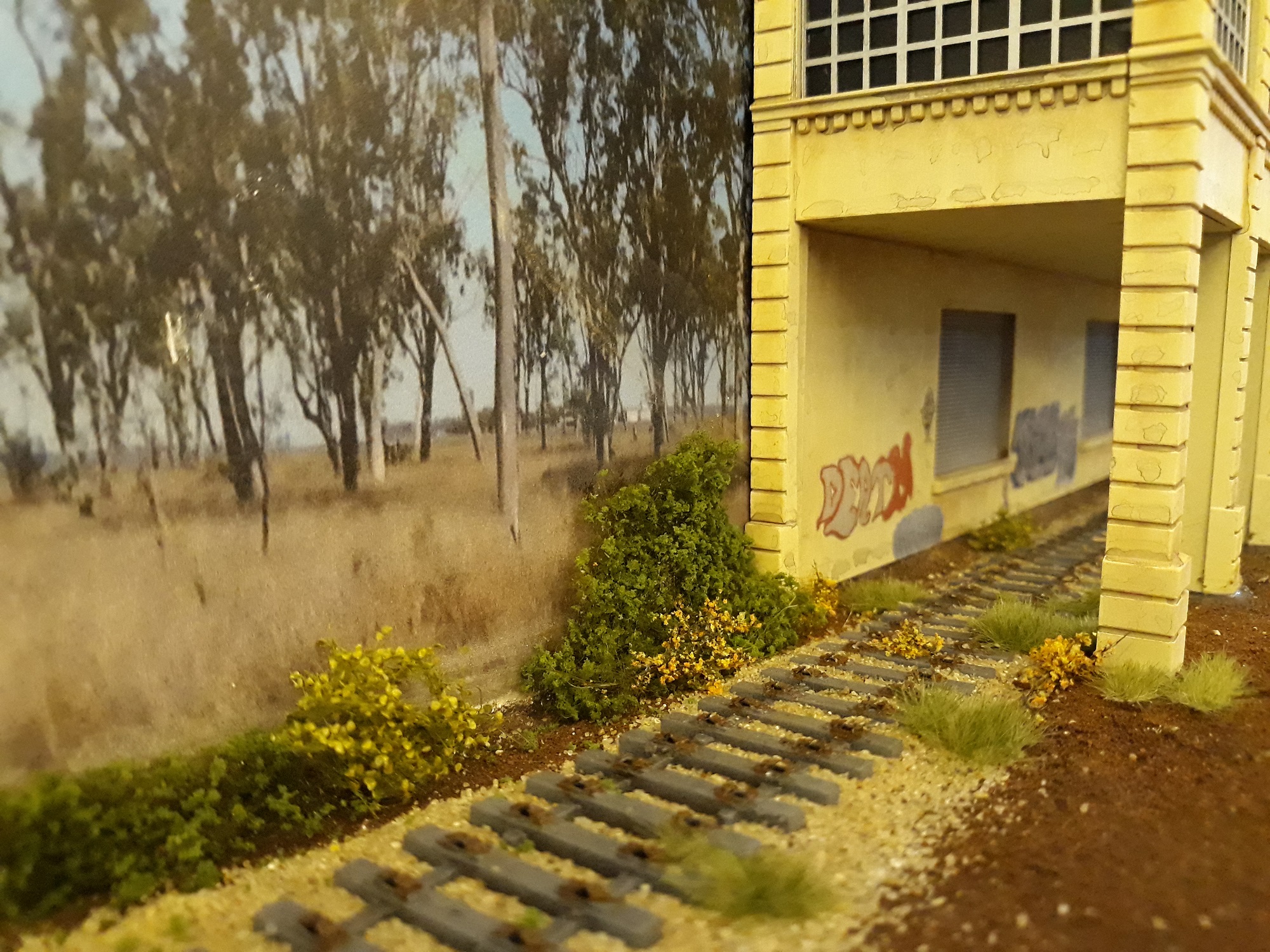 There is still a long way to go, a lot more ballasting and more point motors to install, but as always…
We shall see how we go.
---